Here's an example of an efficient workflow that could work for you engineers using Powered Now
Once you or the office staff have booked in an appointment it's time for the engineer to attend the property and carry out the task/work required.
On a mobile device from the home screen, the Engineer should click the menu button at the top left of the screen and then click the Diary tab.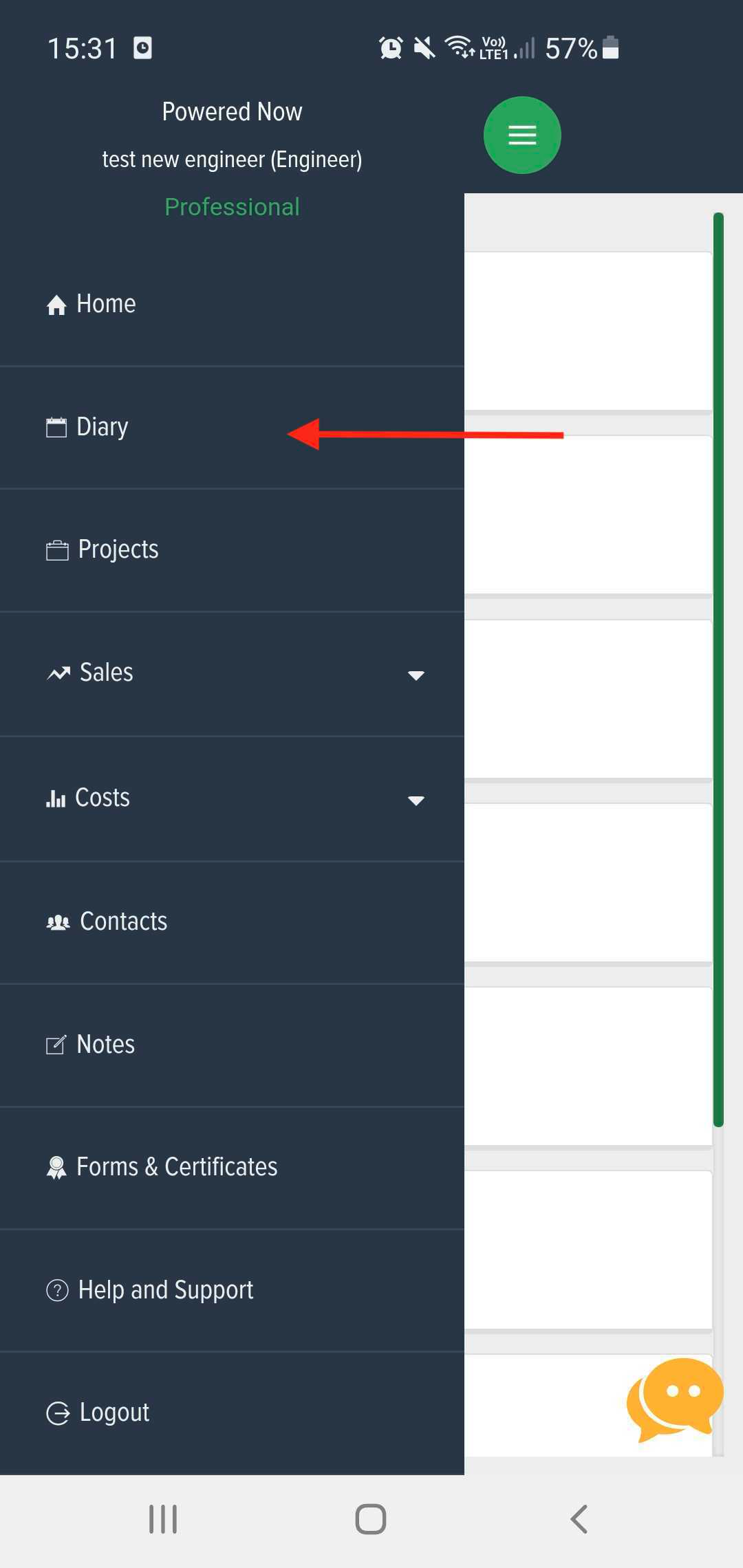 Once they've clicked into the diary they can see what appointments they've got for the day, simply click into the appointment they're attending.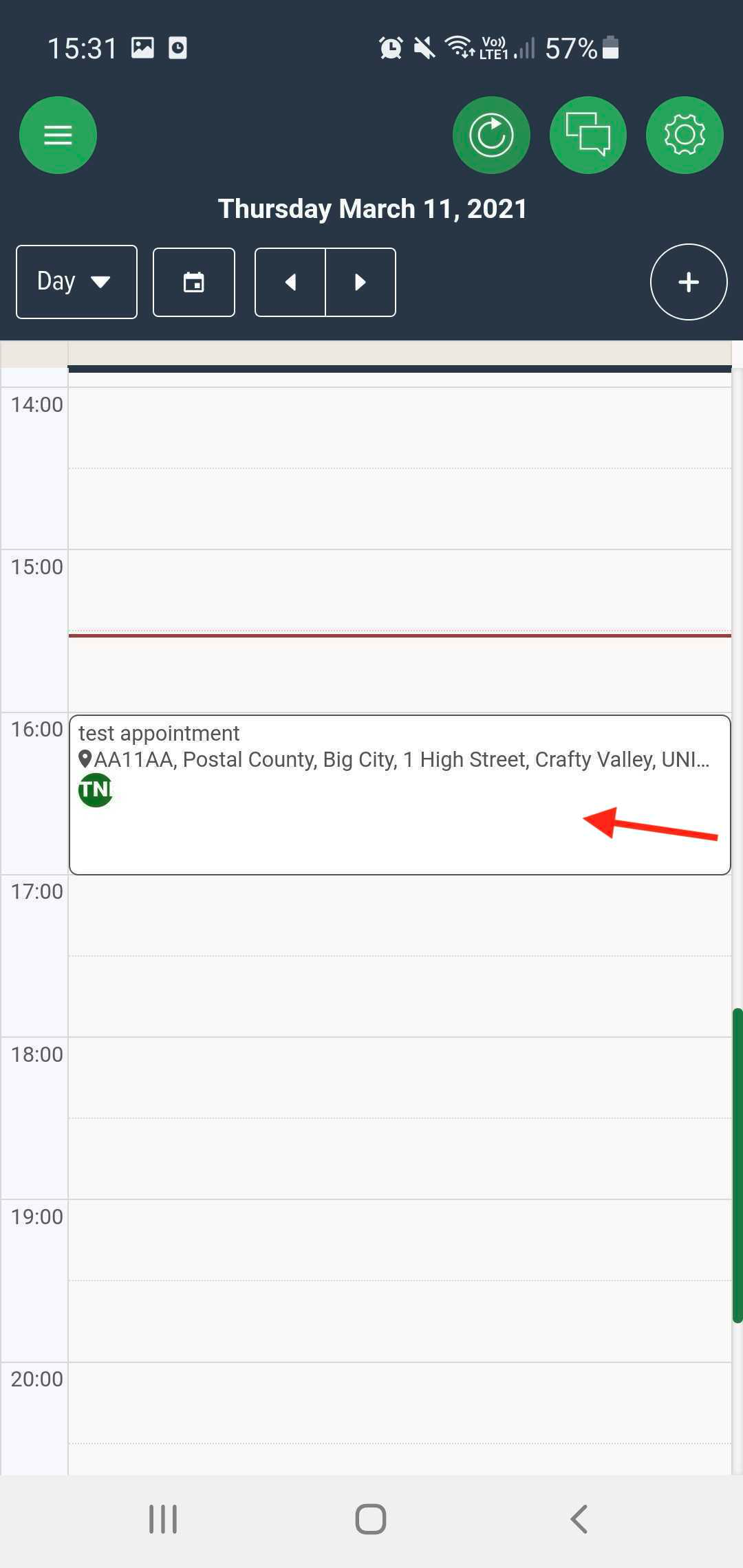 When the engineer has clicked into the appointment they can then check in to the appointment, this will track the amount of time they have spent on the job.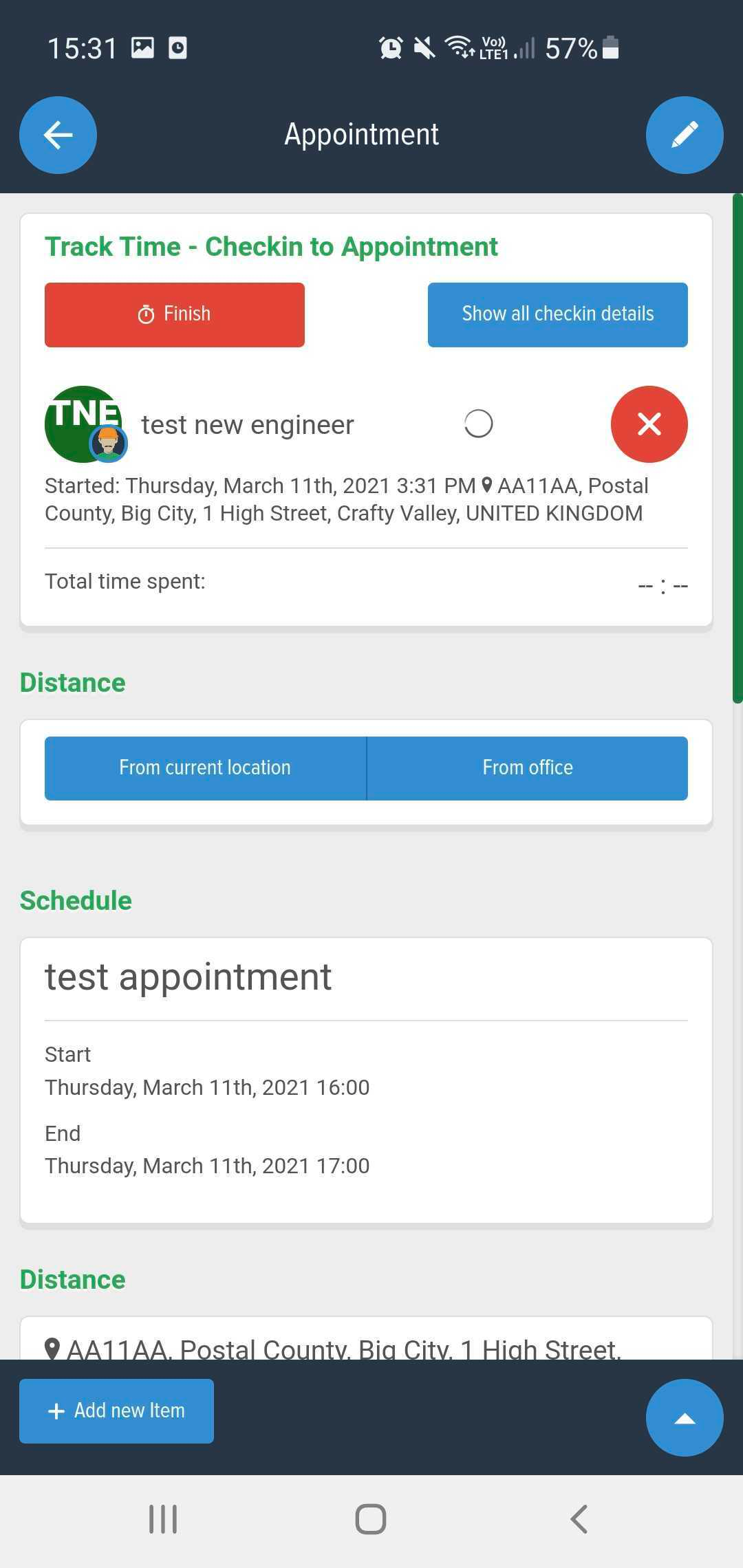 At the bottom of the screen, the Engineer is able to upload information to the related project, this can be in the form of a manually entered time-log, notes regarding the job, images and capturing a signature from the customer after the work is complete.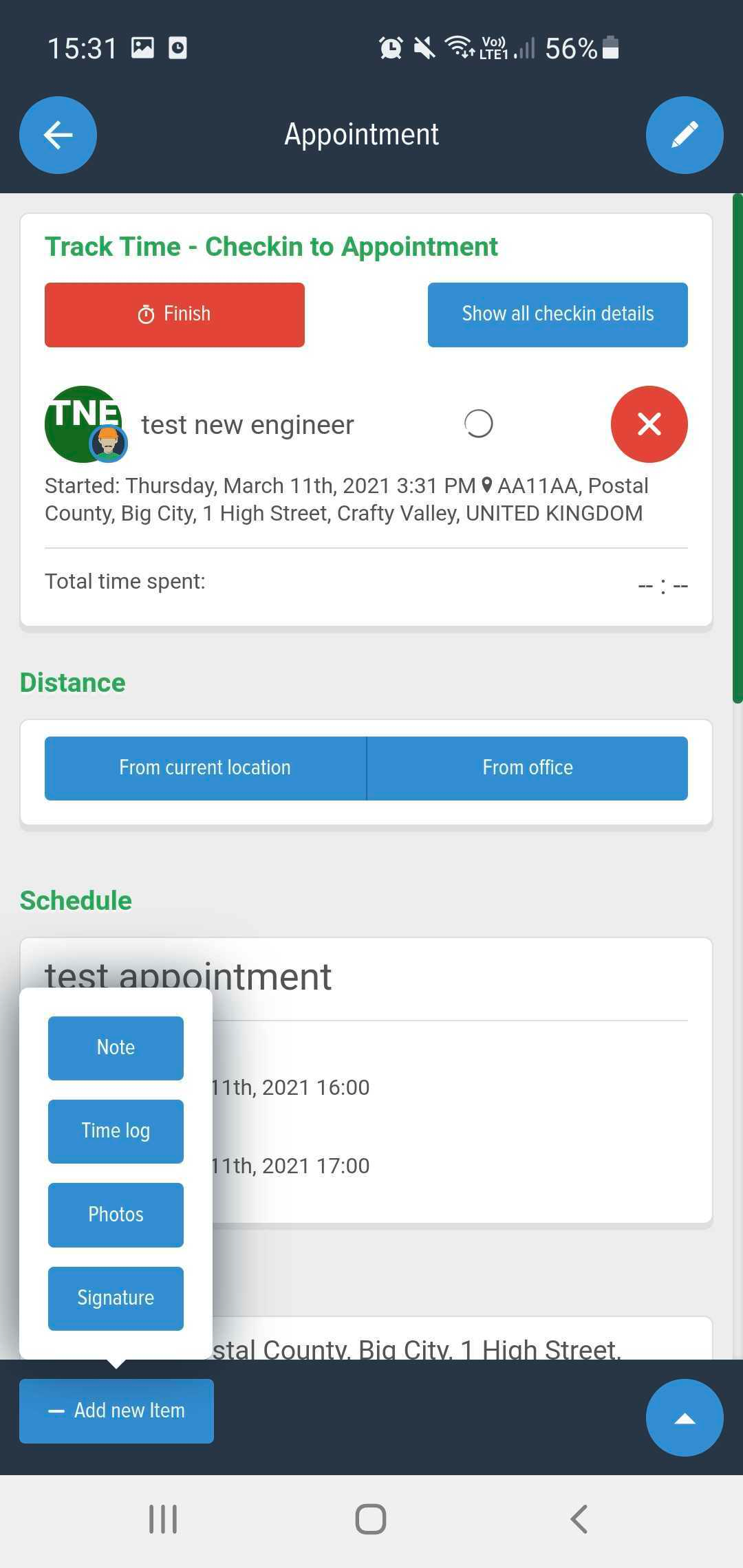 If your engineers are in the trade and need to create a certificate they will need to click the Open project button, this will take them into the Project Timeline where they can add a certificate to the job.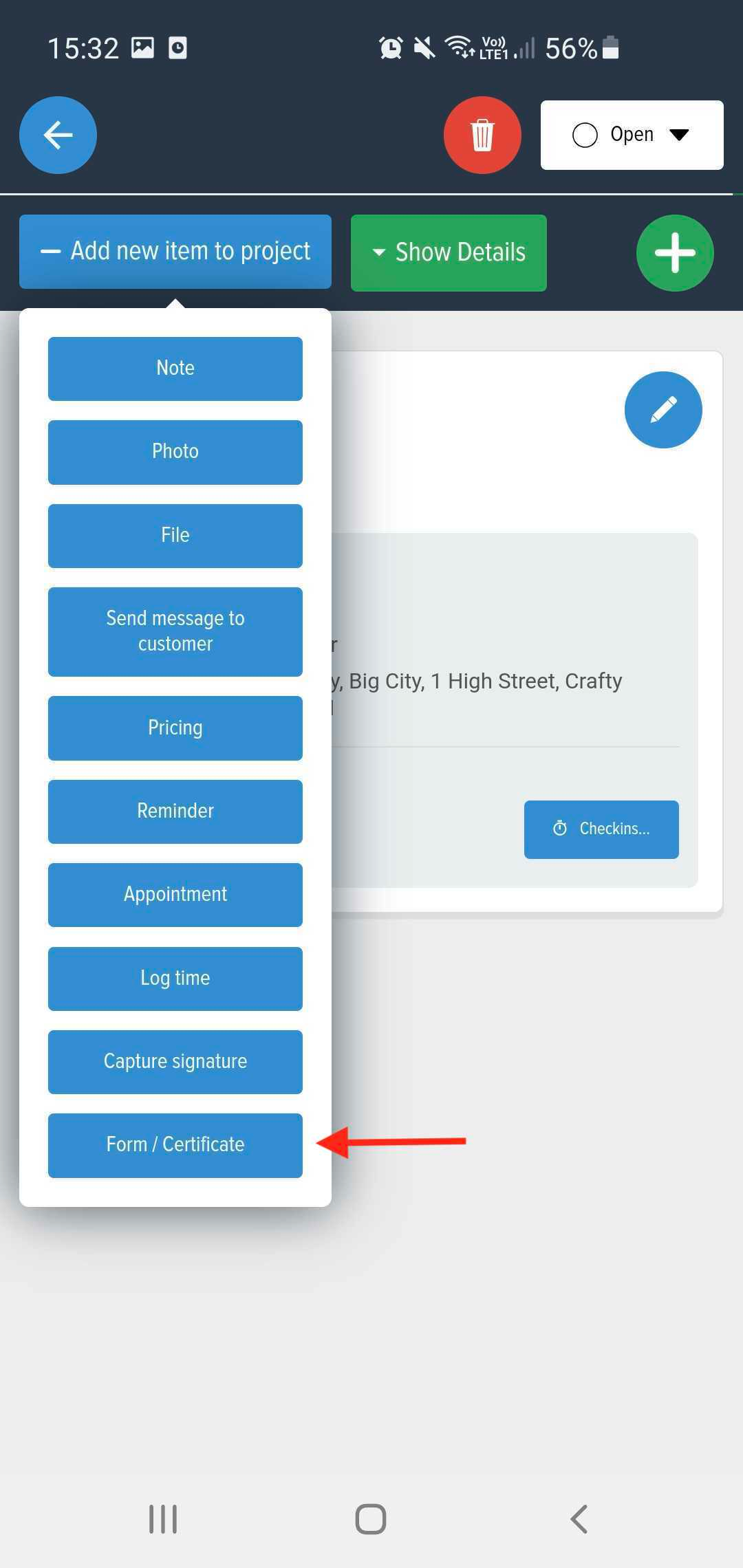 Once they've completed and sent the certificate to the customer, the engineer can just follow the same steps to get back into the project.
If you've got Project Statuses added to your account you will then be able to get the engineer to update the project to "Appointment completed" to show the office staff that this project requires action.
This can be located from the Projects tab on the left side of the screen, you are then able to filter projects by status.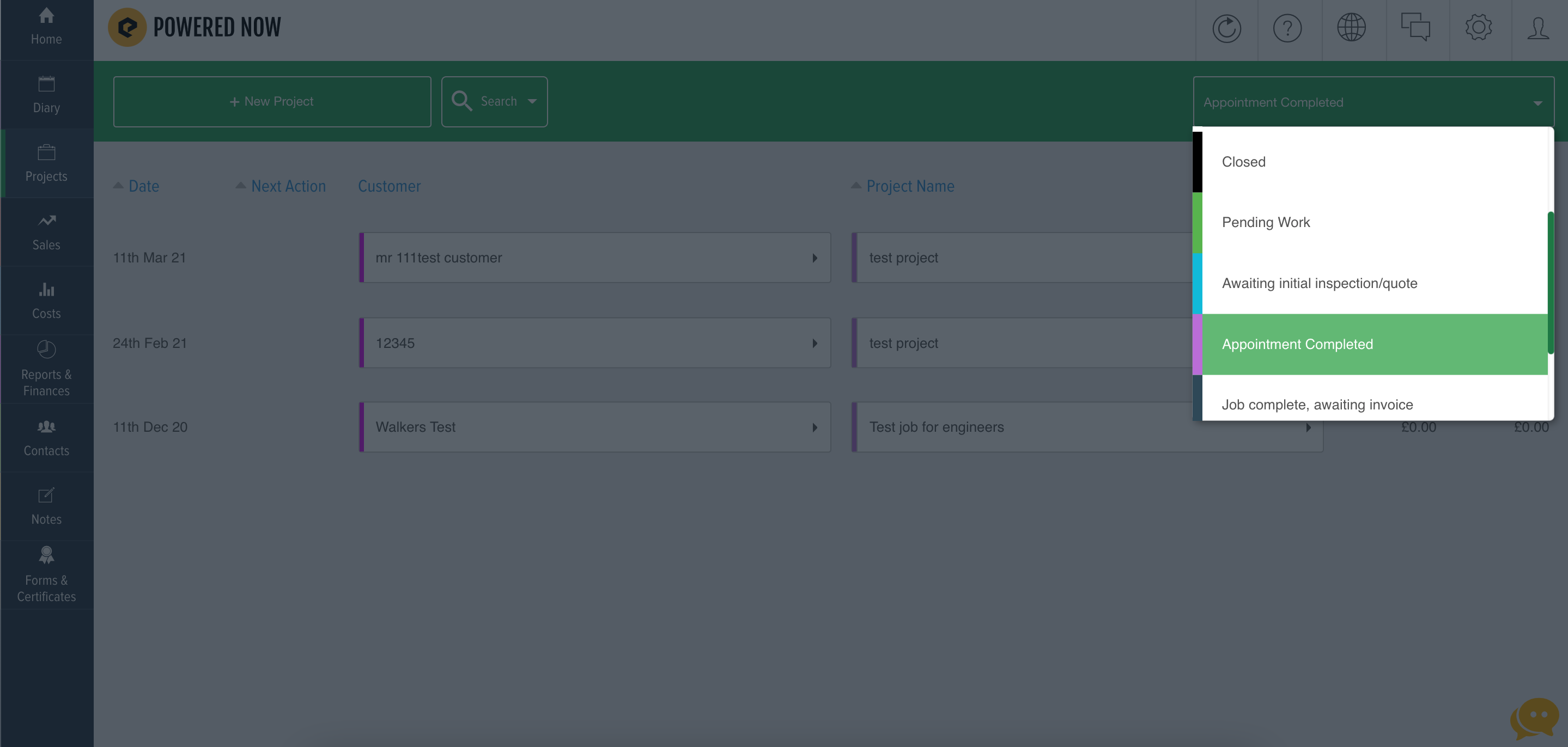 If you've not yet set up the Project Status feature this article will show you how to do that.