If you need to measure something, try our new measurement form!
Our new Extended Measurement Form is designed for quick and professional recording of measurements for any trade that might need it!, Allowing up to 8 Configurable Custom Measurements on the form allowing for a new Landscape view. With the ability to customise the columns to fit your needs.
When you first open the New Extended Measurement Form, you'll be shown a screen like this. Because the Measurement form is user-configurable, you'll need to set some default questions to begin using it to its full potential and customising the form to your needs. You can do this by clicking the "Configure default options"
Once you've selected this you can hop into the "Custom Field Settings" to set up the default configurable settings on the form.
This allows you to amend the Form title and up to 8 Configurable Measurements on the form, which is double the amount than the original Measurement Form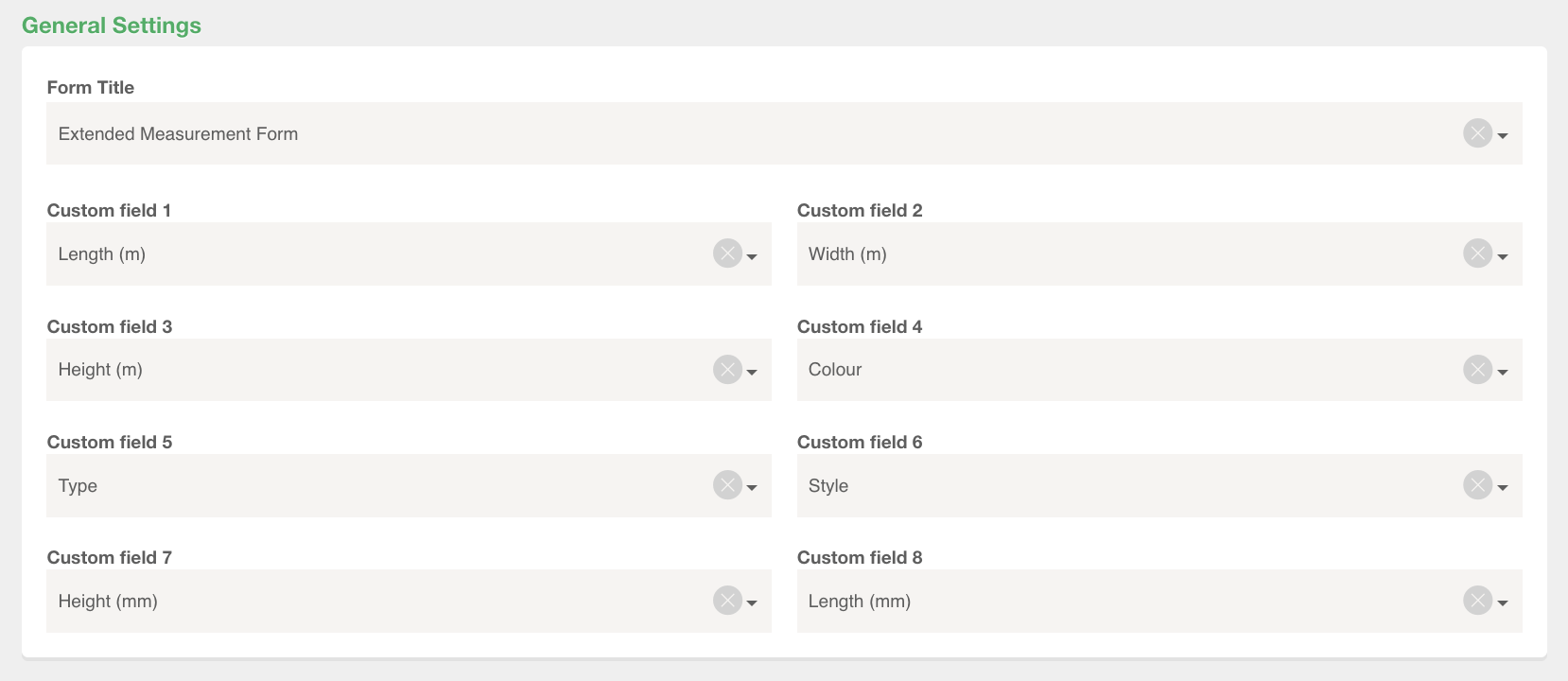 New Landscape display of Measurement Form.