How to see your appointments and staff on a map
The Professional version of Powered Now allows you to enable location tracking, this is especially useful for remote teams. Location tracking uses your devices GPS to plot your location on a map available in Powered Now. You can also overlay any appointments you might have.
For tracking to work, your device must have location tracking capabilities, this is very common on most modern smartphones and tablets.
Tracking will only work 'live' when there is an active data connection on your device.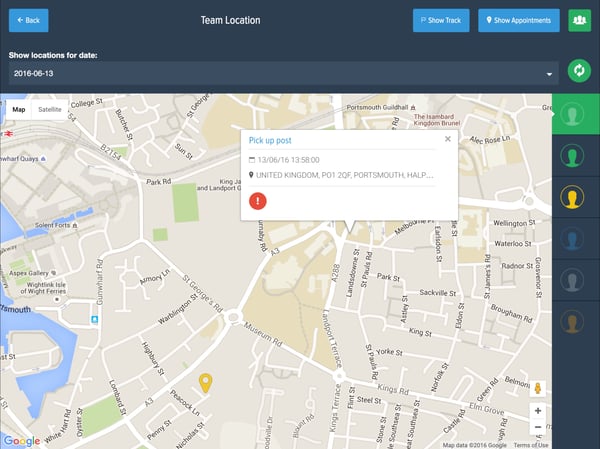 The image above shows both a Powered Now user and an appointment on the map.
When the user starts moving their track is logged.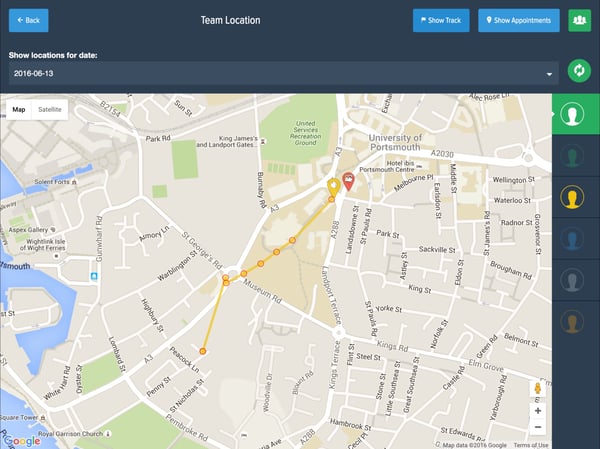 Every point includes data time and speed data.