Some larger customers may require documents to be sent to multiple people. This article explains how to add more than 2 email addresses to a single contact.
Firstly either create a new contact or edit an existing contact within the system.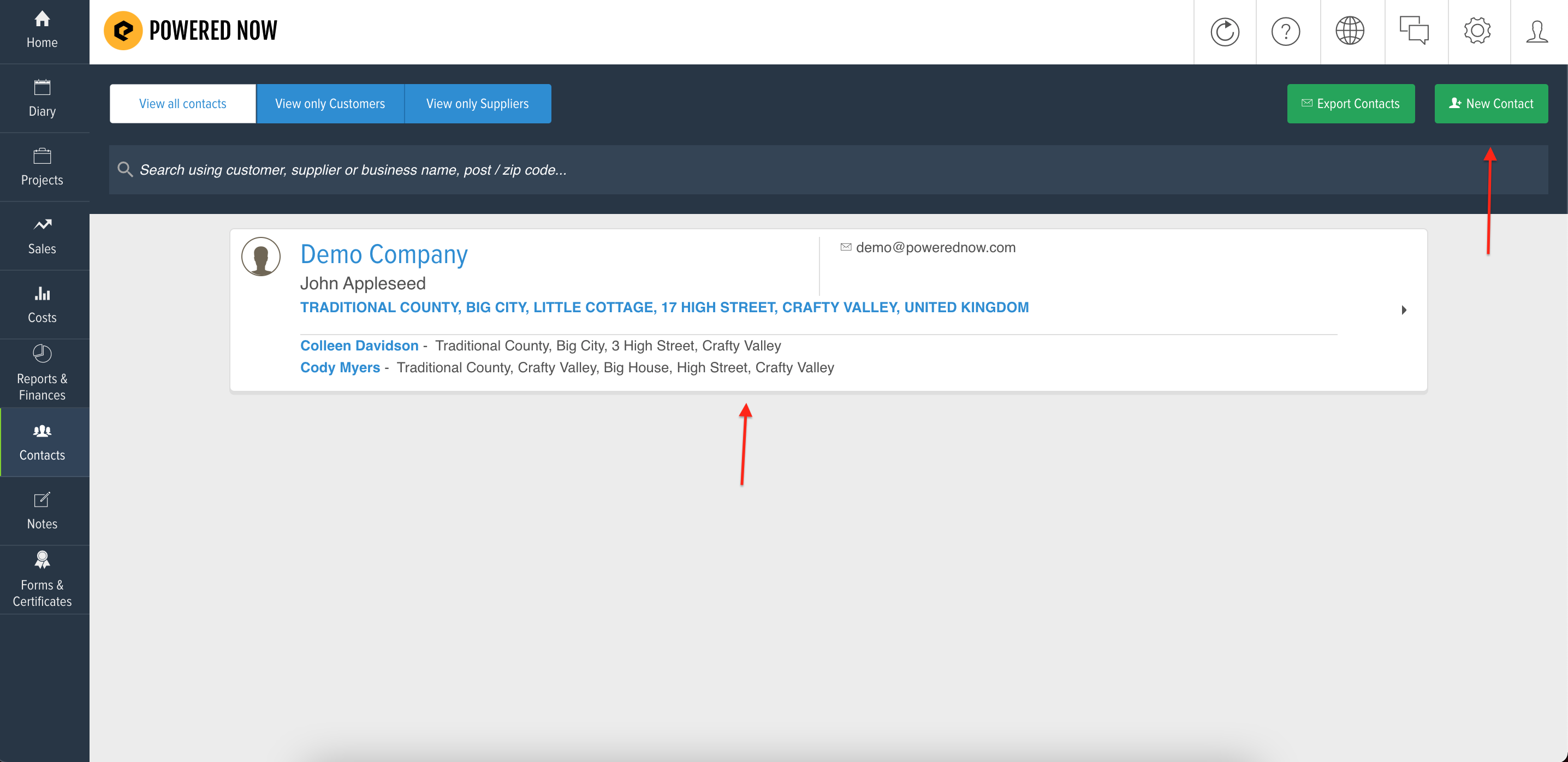 Once you've gone into the customer record click the Add additional contact details.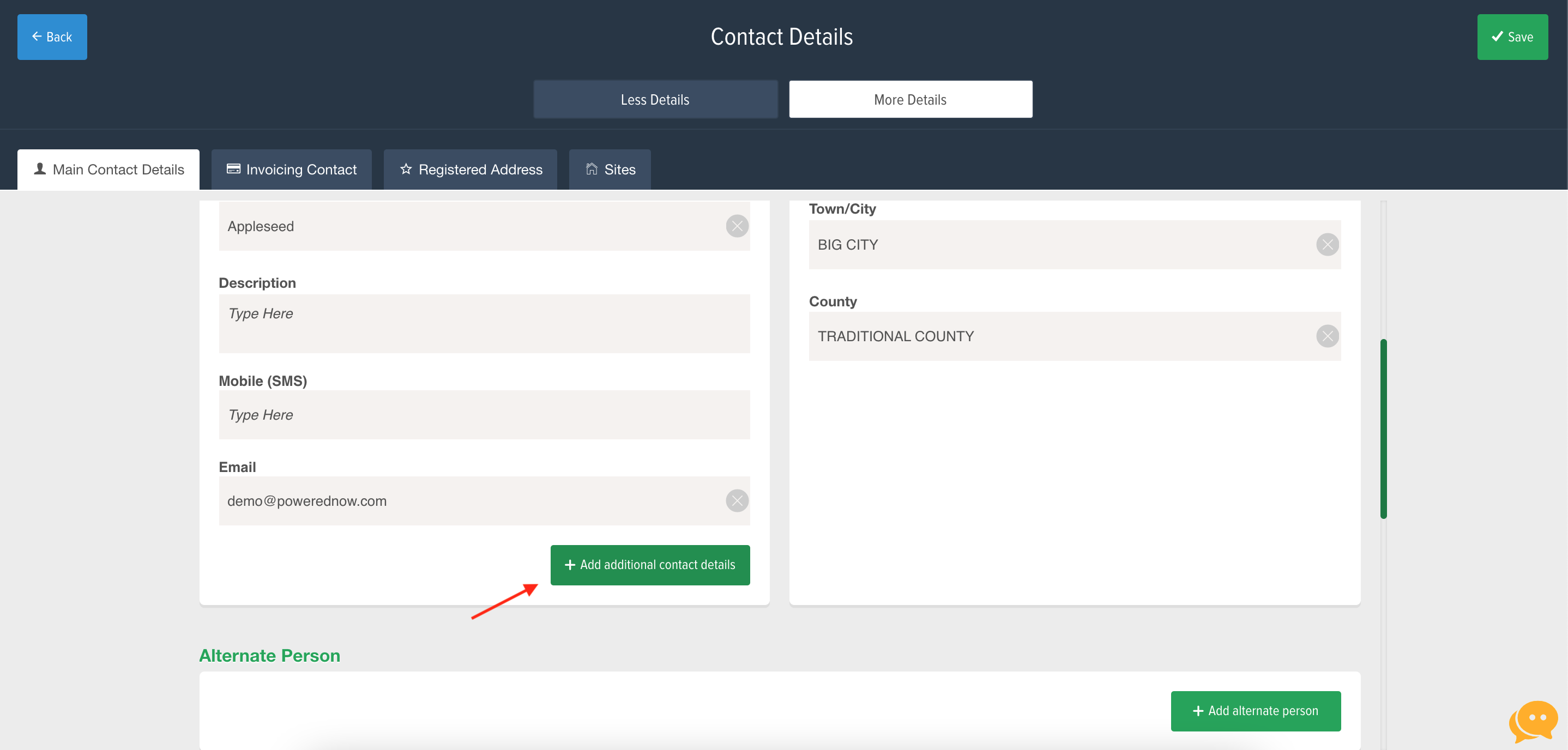 Change the selection in the dropdown from Work to Email CC.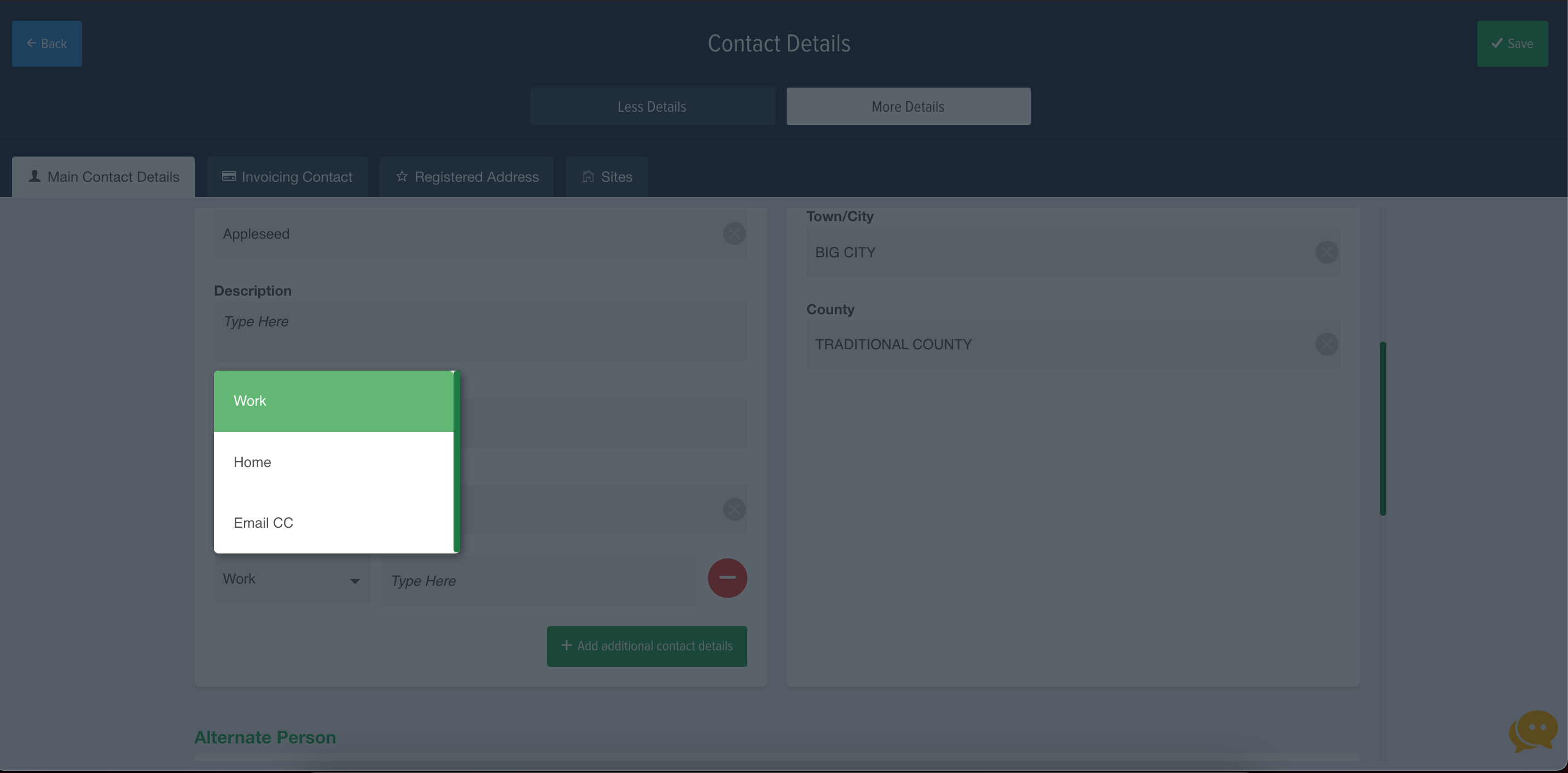 Once you've done this the process is exactly the same for adding more emails to the Main Alternative Contact, Invoicing Contact and the Alternative Invoicing contact.