You can add detail to the header and footer of your documents. These could be your company registration number, quote terms or bank details for Bacs payments.
Below I will explain how to get to the correct place and make any amendments.
Click on the Settings (cog icon)
Click on Document & Logo Settings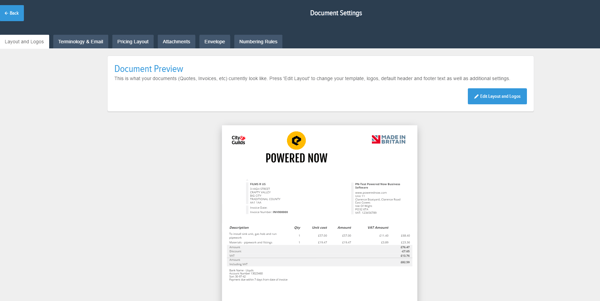 Then select the blue Edit Layout and Logos button
Initially, you will be on Select Layout, click Next twice and you will arrive at the Header and Footer page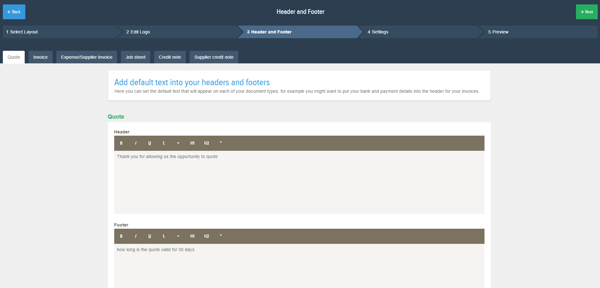 You will start off on the Quote tab, but there is a tab for every document type.
Make any amendments here, click Next twice more and then Finish.
All your changes are now saved and the next document you create will feature your new Header and Footer.