This article explains which Renewable Certificates Powered Now has to offer and how to gain access to them.
Powered Now proudly would like to introduce 4 industry first Renewable Digital certificates.
Heat Pump Commissioning Certificate
Vented Cylinder Commissioning Certificate
Air Source Heat Pump Servicing Record
Solar Thermal Commissioning Checklist
All come with configurable automated reminders like all Powered Now certificates, however there's a slight change with the following certificates. If you wish to use the new certificates you'll need to message through that chat system to request access.
You can access the chat system by clicking this icon from either on your desktop or on the app version of Powered Now, this will be located at the bottom right of the screen.



Alternatively if you click on the new Renewable Energy Category when creating a new form/Certificate you'll be greeted with a pop up, simply click the "Enquire" button to be directed to the chat system.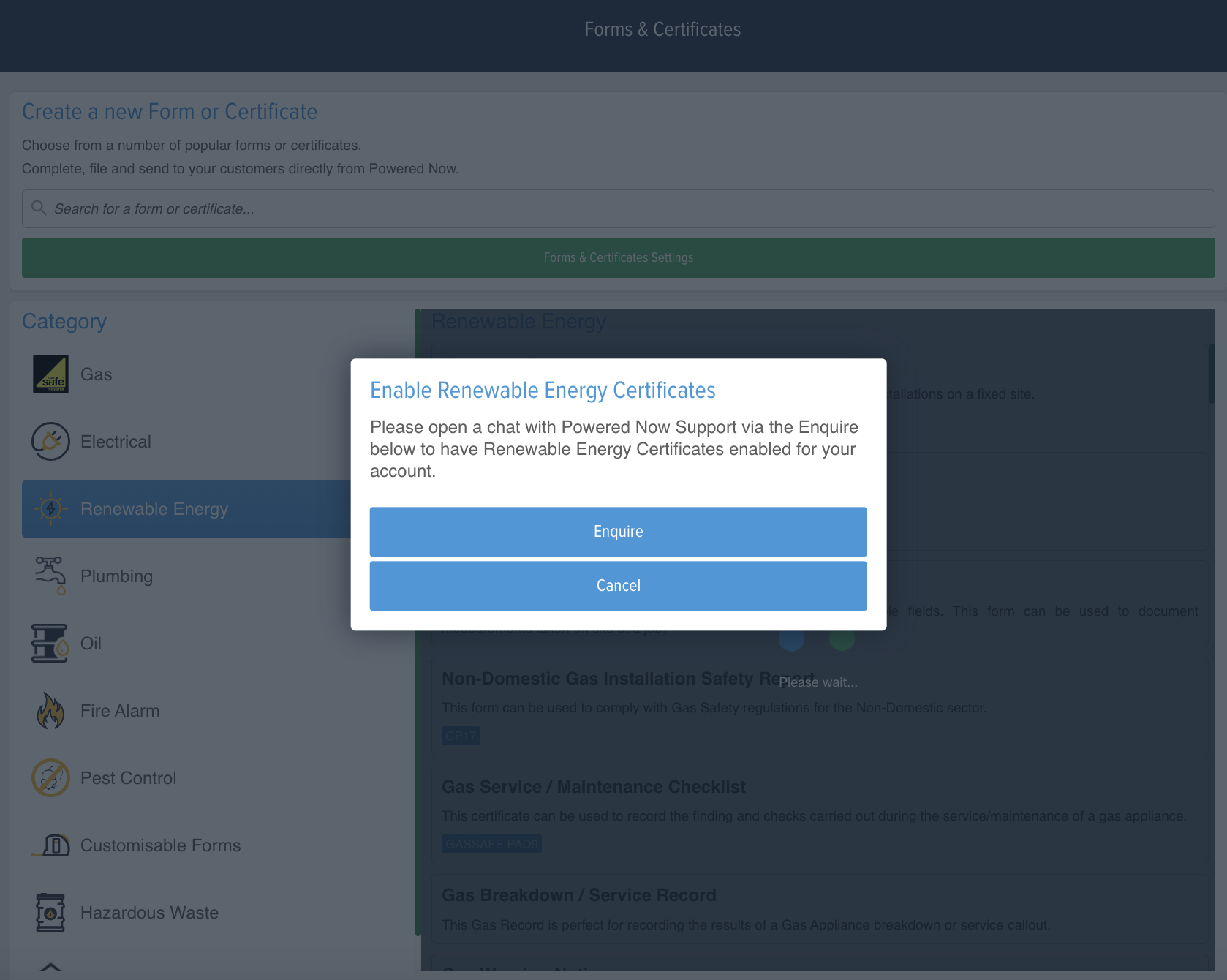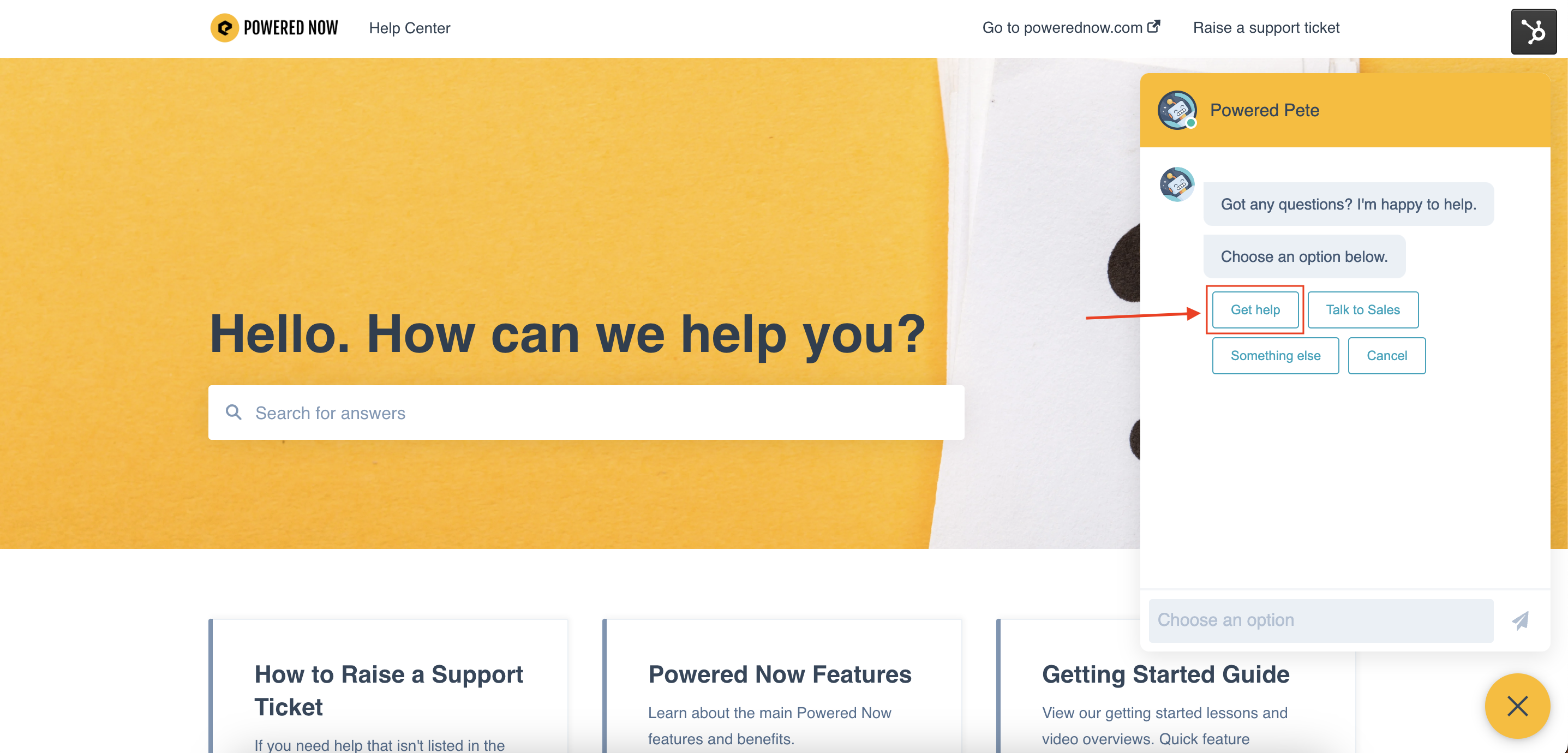 Simply click Get Help and supply the email that you use to login to Powered Now with and we'll be able to help you from there.