If you are looking for your old invoices and quotes on the Powered Now mobile app, this will help.
Click on the green button to expand the view and you should see the Sales and Costs tabs.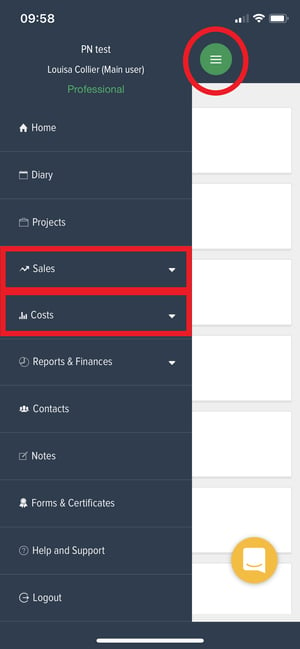 Tap on either Sales or Costs and choose which document type you'd like to view. You will then be able to view the documents that you have previously created.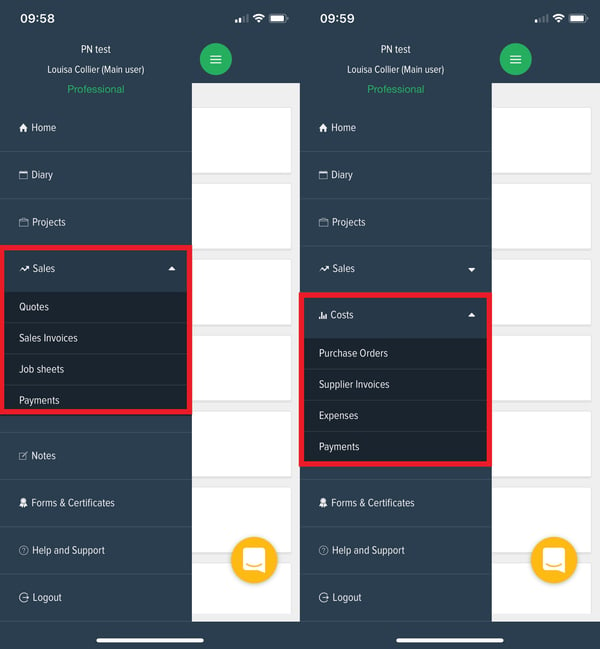 SALES - anything that brings money into the company.
COSTS - anything to do with costs/expenses in the company.