Powered Now comes with a very powerful but easy to use diary and appointments system. Creating a new appointment for your team is very simple. You can quickly create appointments, assign them to your team and capture rich information about the job.
Click Diary
Click on New Appointment


Click on the customer like appointment is for.
Enter the details, and scroll to the bottom of the page to get to the Assign Team Members section.
Click on Manage Assignees, and from there you'll be able to choose to whom you would like to assign the appointment.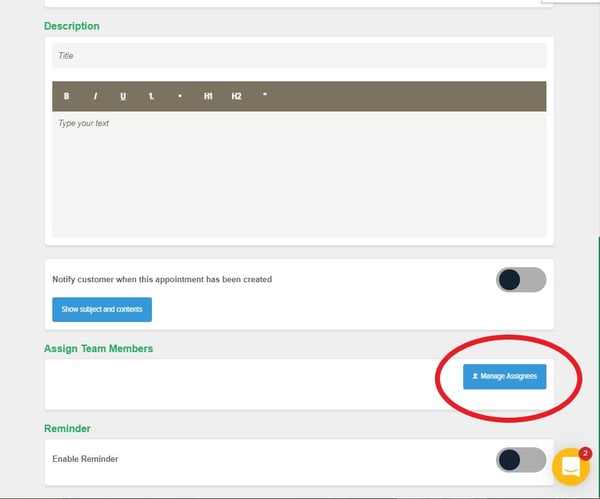 Team members can log their time spent at an appointment and Powered Now will notify you when your engineer has started and finished the appointment.
This information is logged in the project timeline, keeping track of the engineers' hours worked so everything is kept in a single place.
NB. When you assign a team member to the appointment, they will get a notification of the created appointment and it will also populate in their Powered Now diary.