This article will help with setting up automated reminders and configuring all reminder settings for certificates
Click into the settings via the 'Green Cog' in the top right of the screen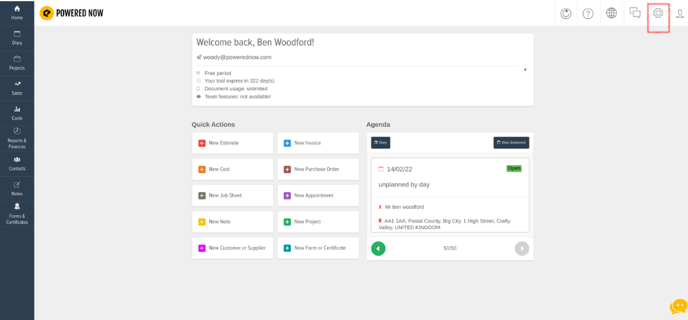 Then head into the 'Forms and Certificates' settings.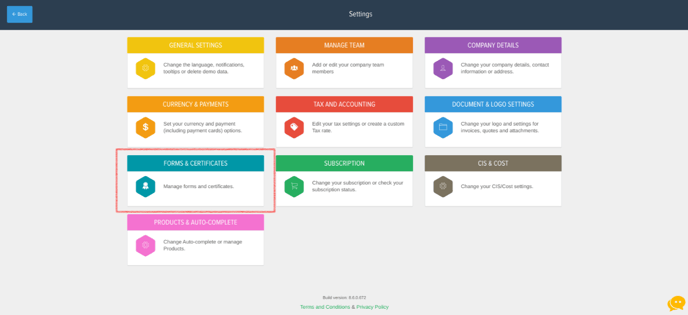 Go to 'Available Forms and Certs' at the top and click on the 'Settings Cog' next to the certificate you'd like to edit the email reminder for.

(Currently only 4 certificates have automated reminders however there will be an update coming this year where all certificate will have automated reminders set up. the 4 certificates currently with automated reminders are Gas Safety Record (CP12), Gas Breakdown / Service Record, Leisure Industry Landlord's Gas Safety Certificate (CP2), Electrical Installation Condition Report)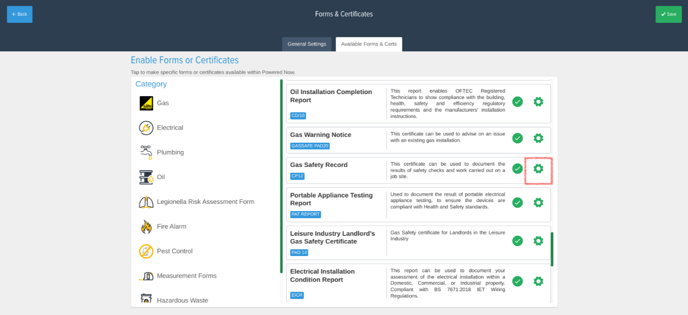 From there select 'Email Settings' at the top and in there you'll be able to edit the email/text that is sent to the customer letting them know their next service is due.