This article will help with setting up automated reminders and configuring all reminder settings for certificates
Click into the settings via the 'Green Cog' in the top right of the screen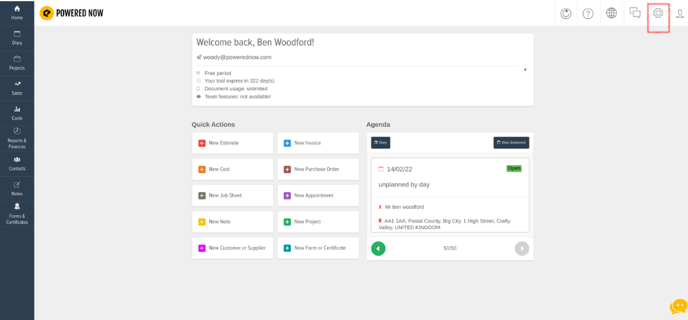 Then head into the 'Forms and Certificates' settings.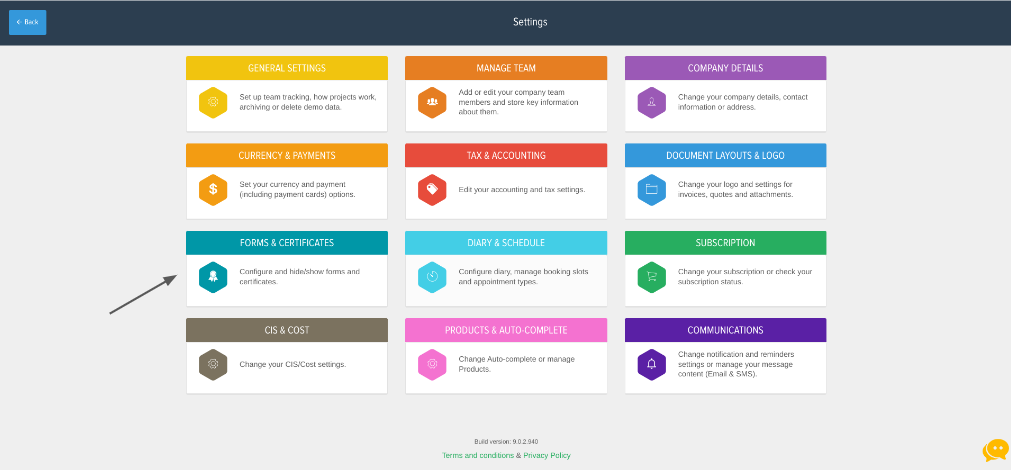 Go to 'Available Forms and Certs' at the top and click on the 'Settings Cog' next to the certificate you'd like to enable the email reminder for.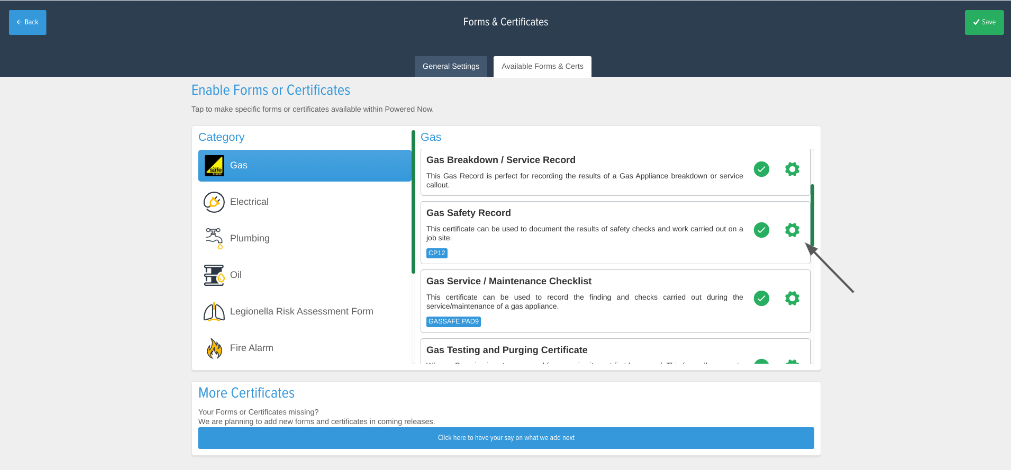 From there select 'Reminder Settings' at the top and then make sure that the 'Reminder Activated' switch is turned on.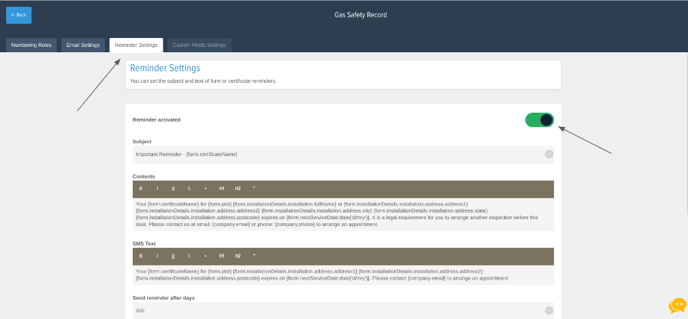 Underneath this is the email/text that will get sent out to the customer when the notification is set for which you can alter to how you'd prefer. After this when you scroll down is the number of days after confirming a certificate that the reminder will be set for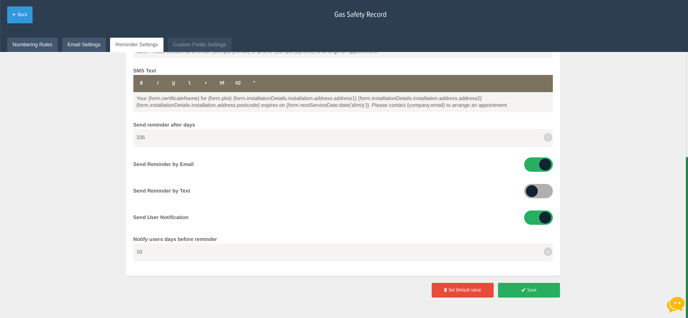 At the bottom are are the options for how the reminder gets sent to the customer whether you'd like it to be sent via email, text or both. Finally is the option for yourself to get reminded about the up coming service and choosing how many days before the customer gets notified you'd like to be notified.