Useful for larger jobs
On a bigger job, you may want to collect a deposit before works commence or agree on stage payments during the project.
Open the relevant project and click on Add new item to project.
Click on the Pricing button.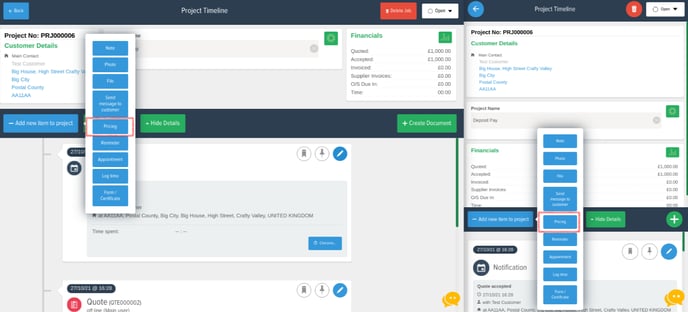 Enter the detail in the description box ie. deposit due, and the amount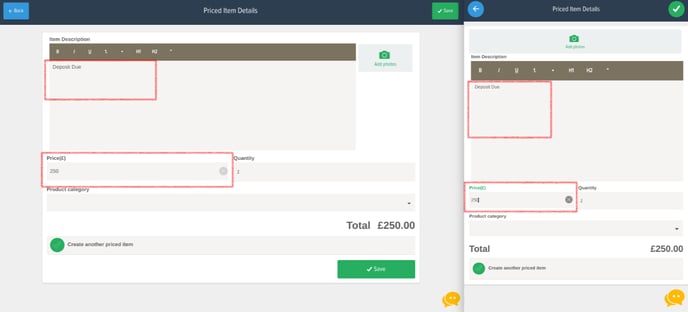 Save the priced item box and then click on the Create Document (Green '+' on the mobile app) button.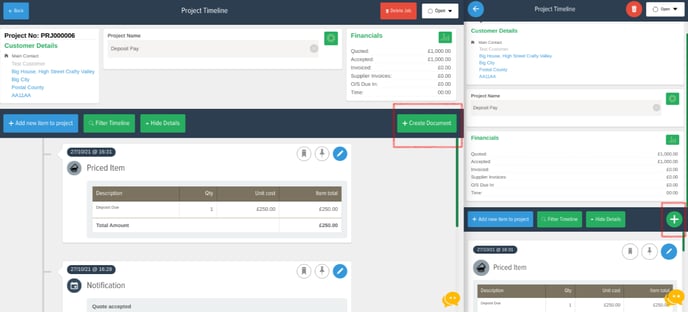 Click on the priced item box you have just created and then click Create Invoice ('Create Document' > 'Create invoice' on the mobile app).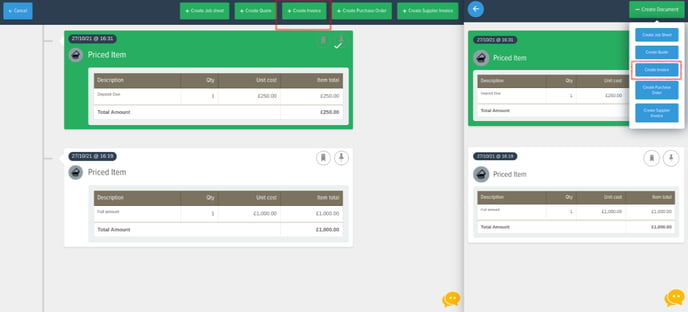 Send the invoice to the customer, then you will see that the financial summary in the project shows the breakdown.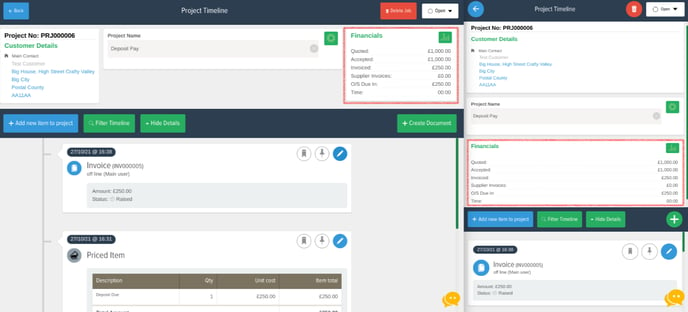 Create further priced item boxes for further stage payments or balance due in the project timeline and then create the invoice and send.
If there is extra work that has been agreed with your customer you can create an extra work priced item box which can be added to the final invoice.
Don't forget to mark your invoices as paid as this will show in the financial summary box.