Adding an Appointment with no specific time or date
You may want to create an appointment that is unplanned if you have agreed to complete a job but not for a specific time or date.
There are a number of ways to set up an appointment. You can do this from the Quick Action button, from inside a project and also from the diary itself. Click here if you are unfamiliar with creating appointments.
Once you have got to the appointment creation page, you will see the header named Schedule. From here you can select Unplanned.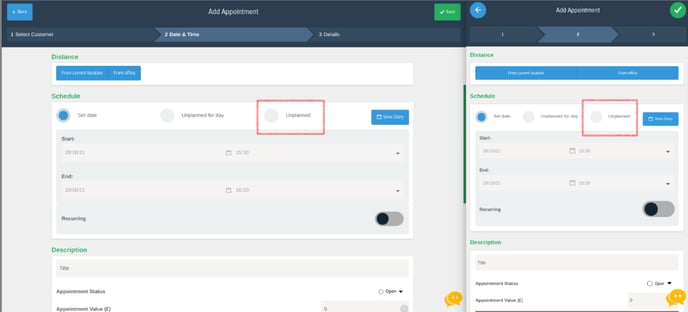 Once your appointment has been created you can find it located under the Agenda tab inside the diary view.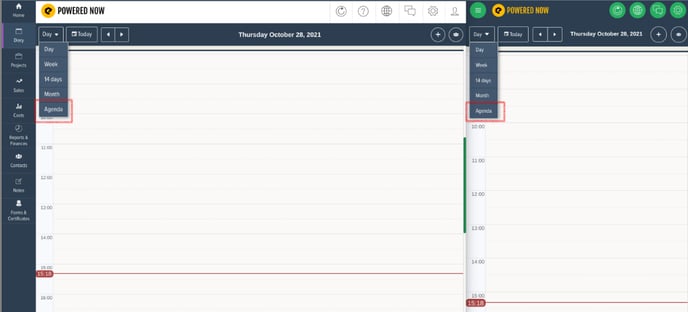 Here you will be able to see all the appointments (unplanned or otherwise) and reminders you have created.
You can filter the search to just see the unplanned appointments by clicking on Show All in the top right corner and then selecting Unplanned Appointments.