With Powered Now you can assign jobs to staff members so it populates in their diary with the information they need to do the job.
If you want to add some staff to an existing job, open the diary appointment and click Edit Appointment (Blue pencil on the mobile app).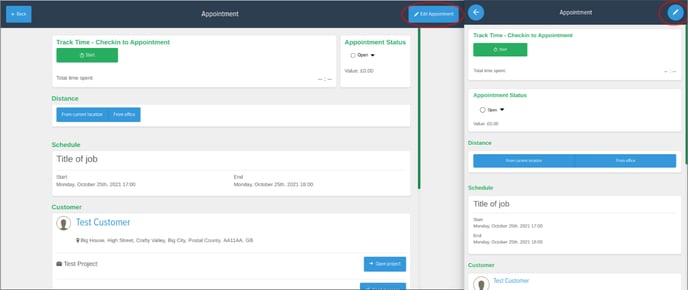 Then scroll to the bottom of the appointment card and look for Manage Assignees.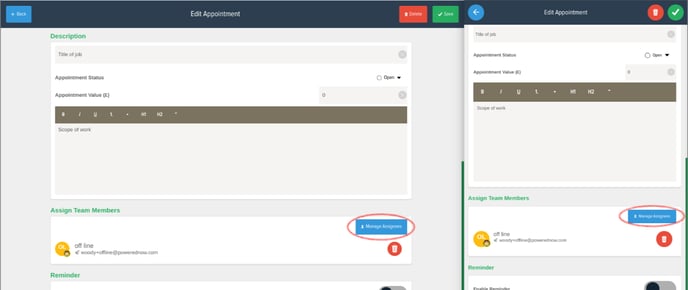 Your list of staff members will now appear, just click on each member of staff you want to assign (their box will change to green) and then click Save.
They will now receive an email informing them they have a job assigned to them and the appointment will also appear in their diary.
You're all set.