Click on Projects
Click on New Project
Select the Customer the project is for
Name

your project
Click on the
Add new item to project
button.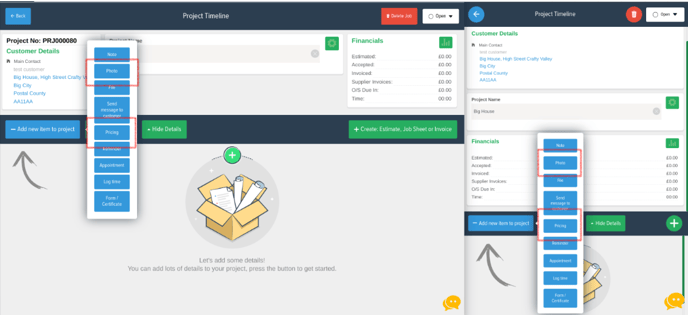 If you create a pricing item and/or upload a photo to the project, you can add them to the job sheet.
Click on the Create Document button (Green '+' button).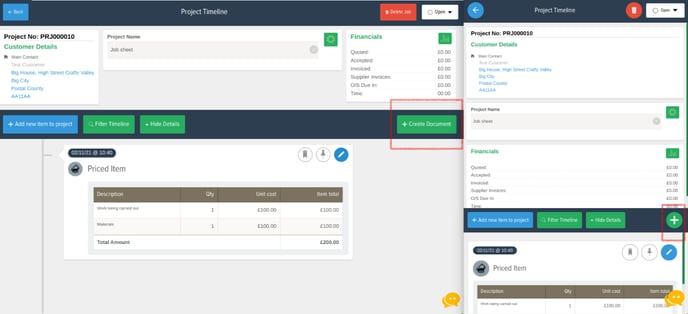 Click on the items you wish to add to your job sheet, e.g. Pricing
Click the document

you want to create, i.e.

Job Sheet (on the mobile app press 'Create Document' and select the document you'd like to create

In the example below, both the note and pricing have been added to the job sheet. You will notice no prices are visible.


Click Send (Paper plane in the top right of the mobile app)
Creating a job sheet from a quote
Pricing will be hidden on the job sheet if you create a job sheet from a quote. Once a job sheet has been raised, you can edit it to add more detail if required.