Adding your bank details is easy in Powered Now
Click on Settings

Click on Document & Logo settings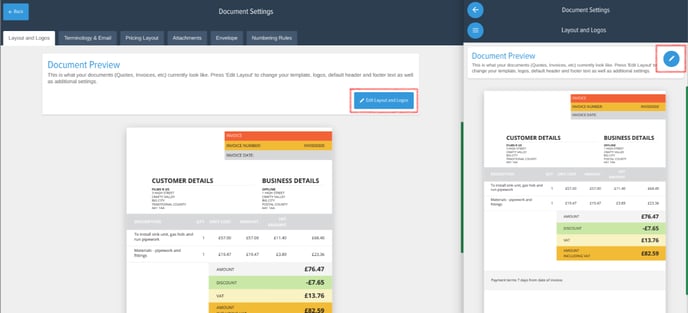 Click on the Edit Layout and Logos (blue pencil button on the mobile version) button
Scroll along to the 'Headers and Footers' tab and click on the Invoice tab (on the mobile app press the blue button with the three white lines and on the dropdown select 'invoice') and add the bank details to the footer.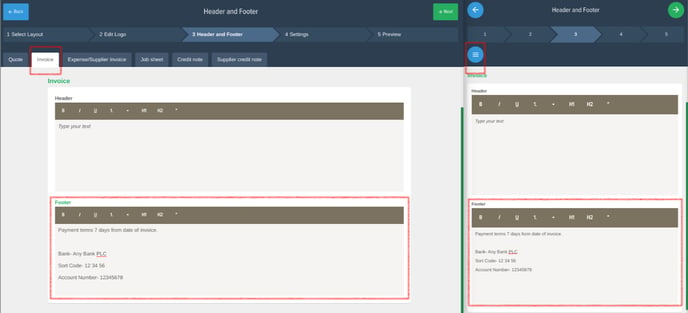 Click Next until you end up back at the dashboard.
Your bank details will now appear on the bottom of every invoice you raise.